Main Content
Pure Deliciousness
Delight guests at your catered event with our fresh, farm-to-table creations.
Get food so healthy, it's like you made it from scratch. Actually, we did! Every item on our catering menu starts with fresh, locally sourced, organic ingredients, thoughtfully combined with Pan-Asian inspiration.
Nourishing Our Community
Nourished by Our Community
The thoughts behind every dish we serve.
Catering better than we could have ever imagined
Jasmine and her team went above and beyond to make our rehearsal dinner and wedding reception better than we could have ever imagined. We lost track of how many guests told us The Kitchen's catering was the best wedding food they'd ever had! From the local, fresh ingredients, to the presentation, it was evident how much intention and care The Kitchen puts into every aspect of their dishes. Not only was each appetizer, entree, and dessert delicious, Jasmine and her team made the entire process of planning the catering for our wedding so easy and smooth. Their bartending and waiting staff were timely, warm and helpful. I truly can't recommend The Kitchen enough!
The Kitchen pays such loving attention to every detail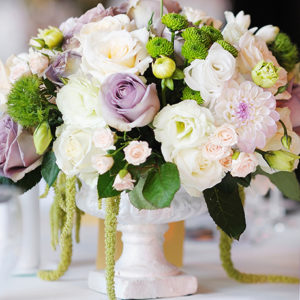 As long as we have been coming to Orcas, The Kitchen has been the first place we go after arriving on the island. When we got married on Orcas, it seemed like the obvious choice to ask Charles if they'd be able to cater our wedding. The Kitchen pays such loving attention to every detail and they do so even when serving 200 person wedding parties. The feast they prepared for our wedding was beyond our wildest dreams. The passion and joy that The Kitchen brought to planning and carrying out everything from the raw bar and appetizers to the infused waters to the cedar smoked salmon to the local salads helped set a magical tone for the whole event and made it something to be savored. When we think back about our wedding, the food is one of the most wonderful and viscerally vivid memories of all. Many of our wedding guests still reminisce about the food to this day. I wish we could get married all over again just to have an excuse to ask The Kitchen to cater another great party!
John Okrent & Xela Herridge-Meyer
Working with The Kitchen was a breeze!
Working with The Kitchen was a breeze! Jasmine gets the job done and kept me worry free for the big day. The feast was heavenly and embodied exactly what we wanted. All the food was served family style; allowing our guests to socialize over a beautifully delicious meal. It was all AMAZING! It wasn't just the food that brought us to The Kitchen but their philosophy that really sealed the deal. The Kitchen provides locally sourced, healthy and organic food options that will ultimately be recycled and composted back into use. This was important to us as we wanted our wedding to be as close to zero waste as possible. The day was absolutely perfect. Jasmine and her staff were diligent and noticed all the important details. It truly was a magical dreamy day that we will be gushing over forever. Thank you so much to The Kitchen and for anyone looking, look no further!
Avrey & Jackson